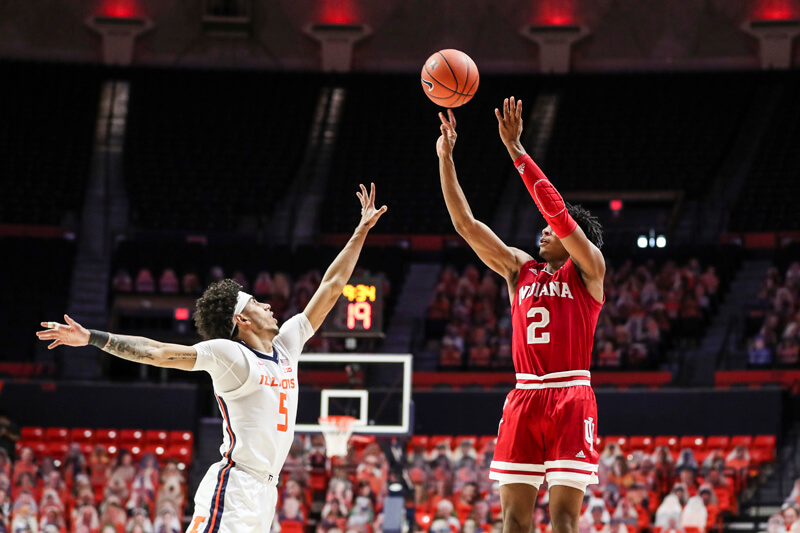 Quick thoughts on losing 69-60 in Illinois:
how did that happen: Wednesday's disappointing home loss to Northwestern pressured Indiana to respond on Saturday afternoon in Champaign. And while Indiana fell 0-2 in the Big Ten for the first time since the 2013-14 season, it had a tough fight. After a poorly offensive first half that saw Illinois lead 29-27 in the locker room, both teams were sharper after the break. The difference to this, however, was a pair of runs led by Iyo Dosomo (30 points) that Indiana couldn't match. The 14-0 spurt, which occurred in part with Trace Jackson-Davis tied to the bench with three fouls, saw Illinois change the lead from 49-44 to 58-49. The Hoosiers answered 8-2 in a 60-57 draw with 4:10 playable. Illinois responded with the next five points to advance to eight with 1:46 to play and Indiana came close with five points remaining.
Outstanding performance: Armand Franklin was brilliant for Indiana again with a sophomore scoring 23 points in a shooting 8 of 12 in 31 minutes.
Notable statistics: Indiana was way better at taking care of the ball with only eight rounds (12%), but he had three attack rebounds and only had five points on the second chance.
IU Individual stats final:

Free stats from the ultimate rhythm: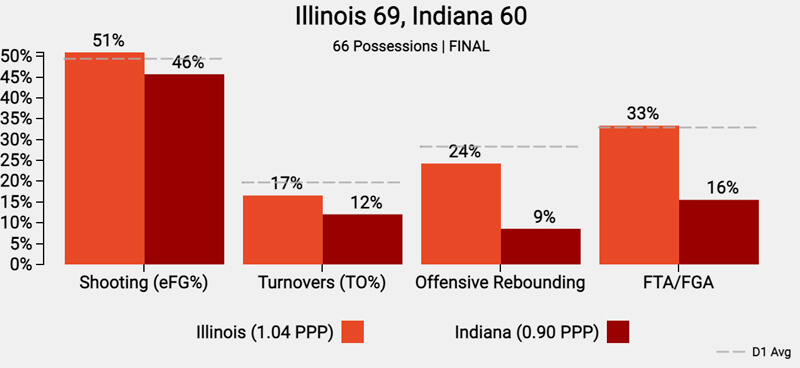 (Photo credit: IU Athletics)
Registered in: Illinois Fighting Illini

Nezávislý obhájce jídla. Celkový myslitel. Certifikovaný spisovatel. Televizní ninja. Profesionální tvůrce. Hip-friendly twitter feťák. Hrdý průzkumník. Bacon nadšenec.